This is the Go Fund Me page of our Friend and Kano volunteer Neil Murphy who is donating a Kidney to help a stranger have a better life.
Not only is he doing this unselfish act but he's trying to raise awareness of the fact that it doesn't need to be a family member you can donate to.
He's also trying to raise money for the Invisibles Charity and The Kano Foundation.
We are extremely proud of him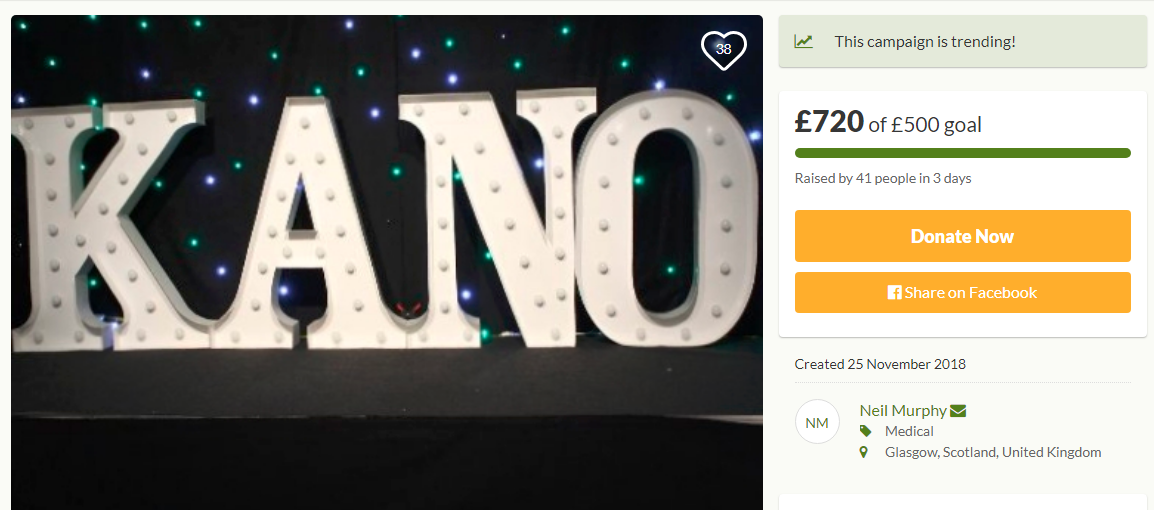 If you would like to support this fantastic gesture, the link is below
https://www.gofundme.com/6gnvev4?member=1188178&fbclid=IwAR3EebltAu0obXkDwtnulMqJ1XImgbbzND49b1rTGng6WQMMrNQHoZDlJ_I