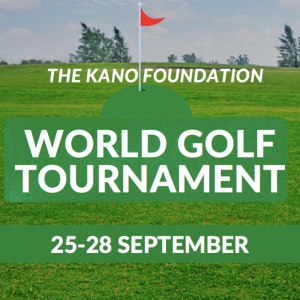 Kano World Golf Tournament 2020 ⛳️
25th – 28th September
This year – We may not be able to get everyone together on the one course, but the fun doesn't stop! You can still tee off in Kano style by joining our online event.
Play your own course then send us your score using the address provided in the registration confirmation email .
Send us in your pictures and we will post our Best Dressed and Favourite Holes!
Click here to Register now with a £10 Registration Fee. Fill in the form below and get ready to play between 25th – 28th September!